MIDWESTERN ROOTS & A NATIONAL REACH
Public Health Research Consultants
Social Grove is a woman-owned research collaborative that offers consultation, technical assistance, and research support to organizations and institutions who are dedicated to improving the health and well-being of their communities. At Social Grove we believe that all roads lead to health, which means that we engage in health work that spans a wide range of sectors and topics – from healthcare access and quality, to personal and social relationships, to the built environment, to food, to education, and virtually everything in-between. We help organizations translate their values into action by providing the strategic and logistical guidance needed to identify, implement, and sustain actionable steps for social good. 
Social Grove is deeply committed to centering community voice in practices, programs, & policies that effect the public's health.
At Social Grove, we work across sectors and disciplines to create decision-making and action-taking spaces that wholly reflect community diversity, assets, resourcefulness, and need.  As we see it, change-making requires us to listen first — particularly to folks who are most directly affected by the decisions being made and the actions being taken — and then engage with intention. When it comes to enacting change, we are committed to identifying opportunities for growth and honoring the things that are already working. That means that when you work with us, you can expect that we'll help you do more than solve your problems – we'll also help you identify and scale your successes.
communities have expert understanding of their strengths and their needs – we 
are 
better when we build partnerships that honor this expertise.
Our community-engaged work reflects a few key, guiding principles:
There are multiple ways of knowing and everyone holds a piece of the truth.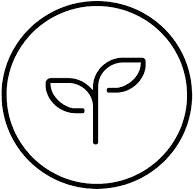 Opportunities for health & wellness
should be available to all.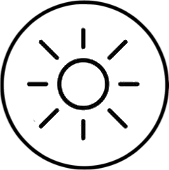 There's deep power in bright spots, so we look for the light.